The rivers Ciron and Gironde watch tirelessly the exchange between the morning mist and sunny afternoon, which is the ideal environment for the Botrytis Cinerea or 'The Noble Rot' which increases the sugar content of the grapes. Requiring special attention, arguably under-appreciated but unique, these wines improve immeasurably with age.
Semillon, Sauvignon Blanc and Muscadelle, grown at extremely low yields, are in charge of producing the golden nectar. Here, harvest can last over two months, as pickers can come back in the vineyards as many times as necessary in order to select only the perfect botrytised berries.
Unlike the Medoc, where the grapes from one vine produce the equivalent of a bottle, in Sauternes, the berries from one vine will barely produce the equivalent of one glass.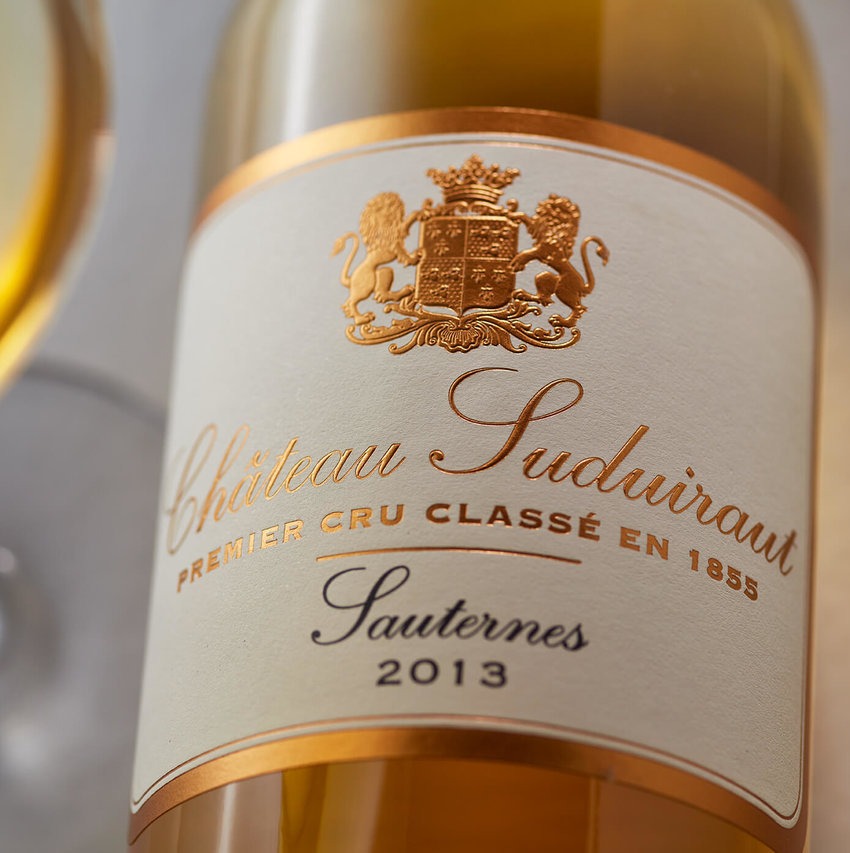 The Sauternes appellation covers four other communes, except the village of Sauternss itself, which are: Fargues, Bommes, Preignac, and the village of Barsac, the biggest of them, which has the alternative of labelling its wines either Barsac or Sauternes.
Appearing in the 1855 classification, the Great Growths of Château d'Yquem, Chateau Suiduraut, Chateau Climens, Château Rieussec, Chateau Coutet, Chateau Guiraud, Château Lafaurie-Peyraguey, but also Chateau de Fargues (not classified, run by the famous Lur-Saluces family, former owner of Yquem), Chateau Raymond-Lafon, are just a few amongst the great estates of this region.
Potentially one of the longest-ageing wines Sauternes is a remarkable sweet, rich textured wine, flower and fruit-scented and a glittering golden liquid.