It takes no more than 10 minutes to drive from Saint-Emilion to Pomerol. The vineyards boundaries between Saint-Emilion and Pomerol can hardly be seen. The small houses can easily be spotted in the landscape, peppered among the vineyards. Here, almost each house proudly bears the name of Chateau. Also, the town of Pomerol can barely be spotted. Actually, there is no real village centre, except the main church and its bell tower.
Unlike the Saint-Emilion appellation, Pomerol is also unique in its lack of any classification. The diversity of the soil – clay, sandy gravel, clay with gravel, blue clay – combined with the complexity of the Merlot and Cabernet Franc vines have given birth to some of the most distinguished wines of the right bank of the Gironde.
The wines of Pomerol will certainly make you discover another definition of the Merlot grapes, magnificently blended with the Cabernet Franc and sometimes Cabernet Sauvignon. Showing a deep colour with extremely smooth tannins, violet, ripe-plummy flavoured when young, truffle flavoured when old, Pomerols truly have the remarkable essence of a great wine. They are unarguably agreed to be among the very best of the entire Bordeaux region.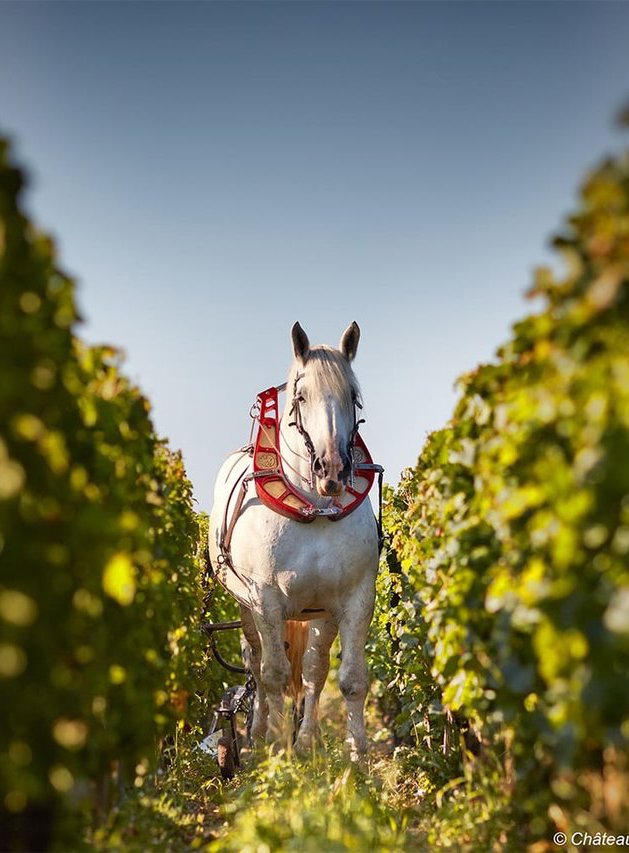 This is where legends such as Petrus (almost exclusively made with Merlot), Château L'Evangile, Château La Conseillante, L'Eglise-Clinet, Lafleur, Le Pin, among many others, were born.